Nutritional Counseling & Weight Loss
We will discuss various dietary options with you and assist you in choosing the most agreeable yet nutritious solution. Chiropractic care generally incorporates nutritional counseling as well as prescribed routine exercises. We assist you in making sure your body receives the nutritional resources to undergo vast transformation, repair and renewal.
Nutritional counseling for optimal health and wellness
It goes without saying that nutrition and weight loss go hand-in-hand. An integral part of losing weight is knowing which foods your body can handle and which it is rejecting. Our team has the ability to tell you with certainty which foods are going to assist you best in keeping you full and helping you to lose weight.
As part of a total wellness program, we incorporate clinical nutrition along with chiropractic and other forms of alternative healthcare. This is designed to provide each patient with a long-term solution to living a happier and healthier lifestyle. We will recommend foods to avoid as well as healthy meal options designed to increase your energy and boost your immune system.
Naperville Rehab Clinic offers several weight loss programs customized to meet your individual goals and needs. Contact our office to set up your consultation with the doctor so you can lose weight both safely and effectively.
Proper nutritional benefits enjoyed by our patients
Reversal of Type II Diabetes
Shred it. Live it. Share It. You can do Anything for 10 Days!
The Shred10™ Program Jumpstarts You
to Better Health in Just 10 Days
The Shred10™ healthy living program is a fun, effective and do-able jump start to better health. For 10 days, you will shred the food and habits that are not serving you and will focus on clean living and flooding your body with whole food nutrition. The 10 day jump start is the beginning of a 4-month period of education and healthy changes that will revolutionize your health for years to come!
Need more fruits and veggies?
Juice Plus+ Essentials give you nutrition from 30 different fruits, vegetables and berries every day.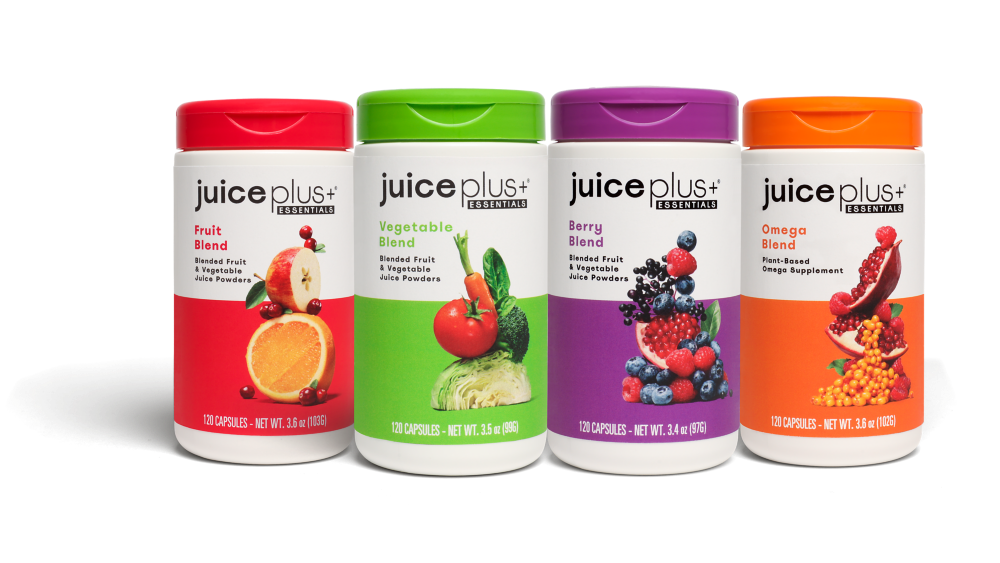 These best-selling capsules are bursting with powerful plant powders that have helped make healthy living easier for millions of customers over the last 30 years. Juice Plus+ is supported by more than 40 peer-reviewed scientific publications, the vast majority from clinical studies on the product itself. Research findings consistently show that adding Juice Plus+ capsules to your diet can have a positive impact on a variety of health-related areas, including cardiovascular wellness, immune function, DNA protection, and many others. 
Nutritional counseling at Naperville Rehab Clinic
Our experienced team of medical professionals at Naperville Rehab Clinic are here to help patients to alleviate pain and recover from their injuries. Our medical professionals have special training and certification in the art of clinical hypnotherapy, acupuncture, postural correction, and golf/sports injuries. We use the non-surgical method to diagnose and treat conditions such as low back pain, sciatica, disc bulging/herniation, stenosis, headaches, carpal tunnel syndrome, neck pain, hip, knee and ankle pain, shoulder, elbow and wrist pain as well as other related neuro-musculoskeletal conditions.
To start on your path to optimal health and wellness, call us at (630) 961-1888 or contact us to request an appointment. We accept most insurances and consultations are free for new patients! Our office is conveniently located in Naperville at 1750 N. Washington Street, Suite 112C.
Message Us
Got Questions? We've Got Answers! Give Us A Call Or Reach Out Using The Form Below.
Office Locations
1750 N Washington St Unit 112C, Naperville, IL 60563
25 Alexander Cir #1
Romeoville, IL 60446
Open Hours
NAPERVILLE
MON: 8AM-6PM
TUES: CLOSED
WED: 8AM-6PM
THUR-SAT: 8AM-NOON
SUN: CLOSED
ROMEOVILLE
TUES: 9-6
THURS: 9-6
FRI: 9-6